The Different Types of Mobile Cranes and Their Uses
Posted in Uncategorized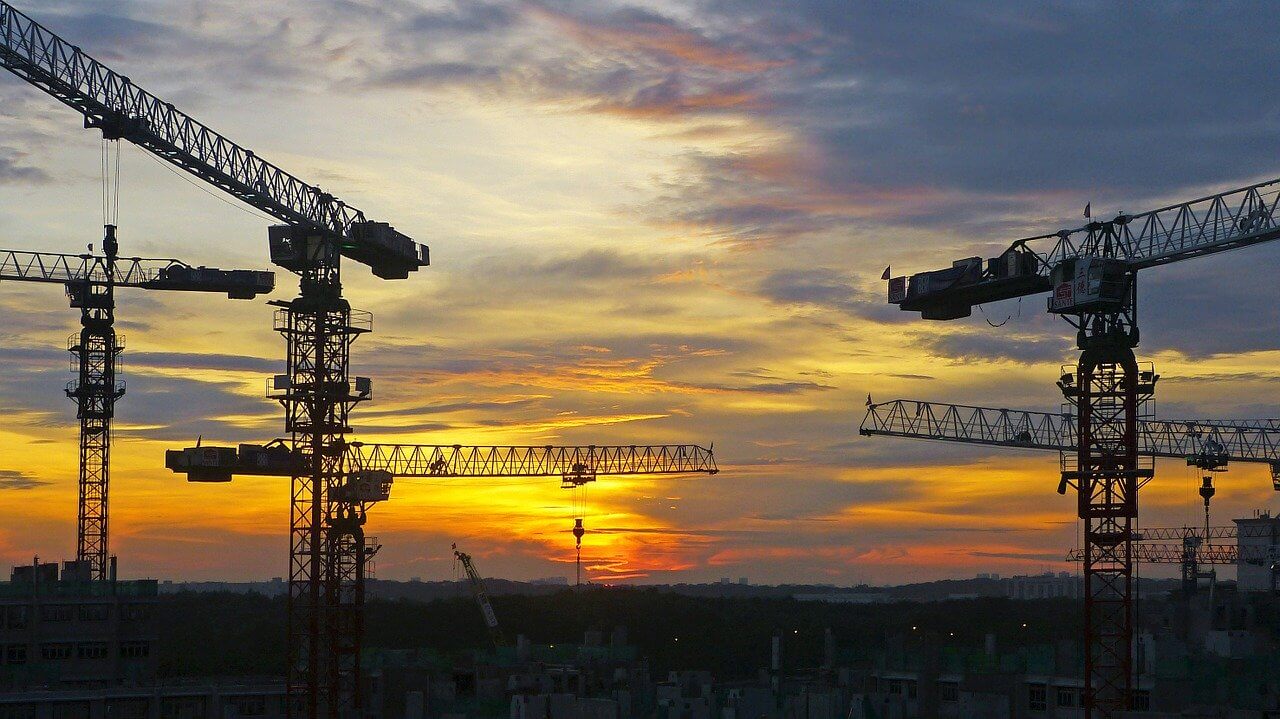 Cranes are used for almost every type of construction project, and because of this, it is important that the correct crane is chosen for the job at hand. There are a wide variety of cranes to choose from, each of them suitable for specific tasks. Due to the broad selection of cranes to pick from, it can sometimes be difficult to be able to decide which crane is the best choice for the project you are undertaking.
In this blog, we are going to talk about some of the most popular mobile cranes used in the construction industry. We are going to talk in detail about the types of jobs that these cranes are best suited for, making it easy for you to select the right one next time a crane is required for a project you are working on. There are so many crane possibilities, both fixed and mobile, but we have chosen to discuss the most frequently used mobile machines as these are the cranes you are most likely to use.
Carry Deck Crane
Carry Deck Cranes are one of the most popular types of cranes used throughout the construction industry. Their relatively small size and 360-degree boom means that they are incredibly versatile, being able to be used for a wide variety of different tasks. Carry Deck Cranes have the advantage of being able to manoeuvre around tight spaces, getting into positions that other cranes could not fit in.
Carry Deck Cranes have a total weight capacity of 15 tonnes and a pick-up and carry weight capacity of nine tonnes. This impressive weight capacity combined with the crane's manoeuvrability makes it ideal for lifting and transporting materials that require compact, low profile cranes. Carry Deck Cranes can be found on almost every construction site due to their ease of use and ability to transport large amounts efficiently. 
Crawler Crane 
On the other end of the spectrum to Carry Deck Cranes, Crawler Cranes are massive pieces of machinery that are heavy duty. The Crawler Crane's lattice boom allows it to be able to lift incredibly heavy loads with ease. The sheer size of the Crawler Crane means that it has to be transported and assembled on-site, making it slightly less convenient than other crane types, but you will not get the same amount of lifting strength from many other cranes options.
An advantage to the Crawler Crane needing to be constructed is that the modular design provides more flexibility. Crawler Cranes are also built with a tracked platform, allowing the crane to carry more weight than if it were on wheels. The tracked platform also means that the crane can easily navigate hard and soft ground, and it is able to operate effectively on uneven terrain. For large projects where plenty of heavy loads need to be moved, the Crawler Crane is one of the best options available. 
Floating Crane
Floating Cranes are unique pieces of machinery that act as a sea vessel that has a crane attached to it. These types are cranes are mainly used for off-shore construction projects, but can also be useful for drilling and retrieving sunken ships. Some of these projects can often be hindered because of bad weather conditions making the sea choppy and dangerous, however, the Floating Crane's design allows these tasks to be carried out safely even on rough waters.
Floating Cranes are usually mounted on a swing base, allowing the crane to move in a clockwise or counterclockwise direction. These massive machines are incredibly strong and have a lift capacity of over 10,000 tonnes, making them extremely useful when carrying heavy materials such as when they are needed to transport sections of bridges.
Truck Mounted Crane
Sometimes also known as a Truck Loader Crane, a Truck Mounted Crane is a truck that has a crane attached to the rear of the vehicle. The crane is used to load and unload goods and materials from the truck's deck. These types of cranes have the advantage of generally being cheaper than strictly dedicated mobile cranes, plus, if the crane is not needed at a particular time, the vehicle still works effectively as a truck.
Truck Mounted Cranes can obtain easy access to worksites and are able to take on various attachments, increasing the versatility of projects they can be used to help with. This type of crane can also be handled with the use of a remote control. This means that when controlling the crane, the driver can get the best view possible of what he is moving, and keep to a safe distance at the same time.
Rough Terrain Crane
As their name suggests, Rough Terrain Cranes specialise in completing jobs on sites that have uneven and unsteady grounds. The crane is capable of working in confined spaces, even on rubble and uneven surfaces. They are able to do this with the assistance of hyper-sized axels, each having differentials to propel the wheels, making the vehicle all-wheel drive. 
Rough Terrain Cranes are equipped to move quickly over all surfaces, with their oversized tyres and hydraulic outriggers playing a big part in the crane's stability. The outriggers in particular work well to level the crane out even when on uneven ground.
Contact NMT Crane Hire
Here at NMT Crane Hire, our highly skilled team of experienced professionals are able to provide you with the perfect crane for any job you are undertaking. We are only of the UK's leading company's in crane hire and we have spent the last 40 years building a reputation for being dependable and trustworthy. 
If you would like to get in contact with NMT Crane Hire, please feel free to get in touch by filling out our online inquiry form or by giving us a call on 0800 026 6985.